+ Creating interactive environments
+ Placing engaging, personal experiences
+ Connecting businesses and audiences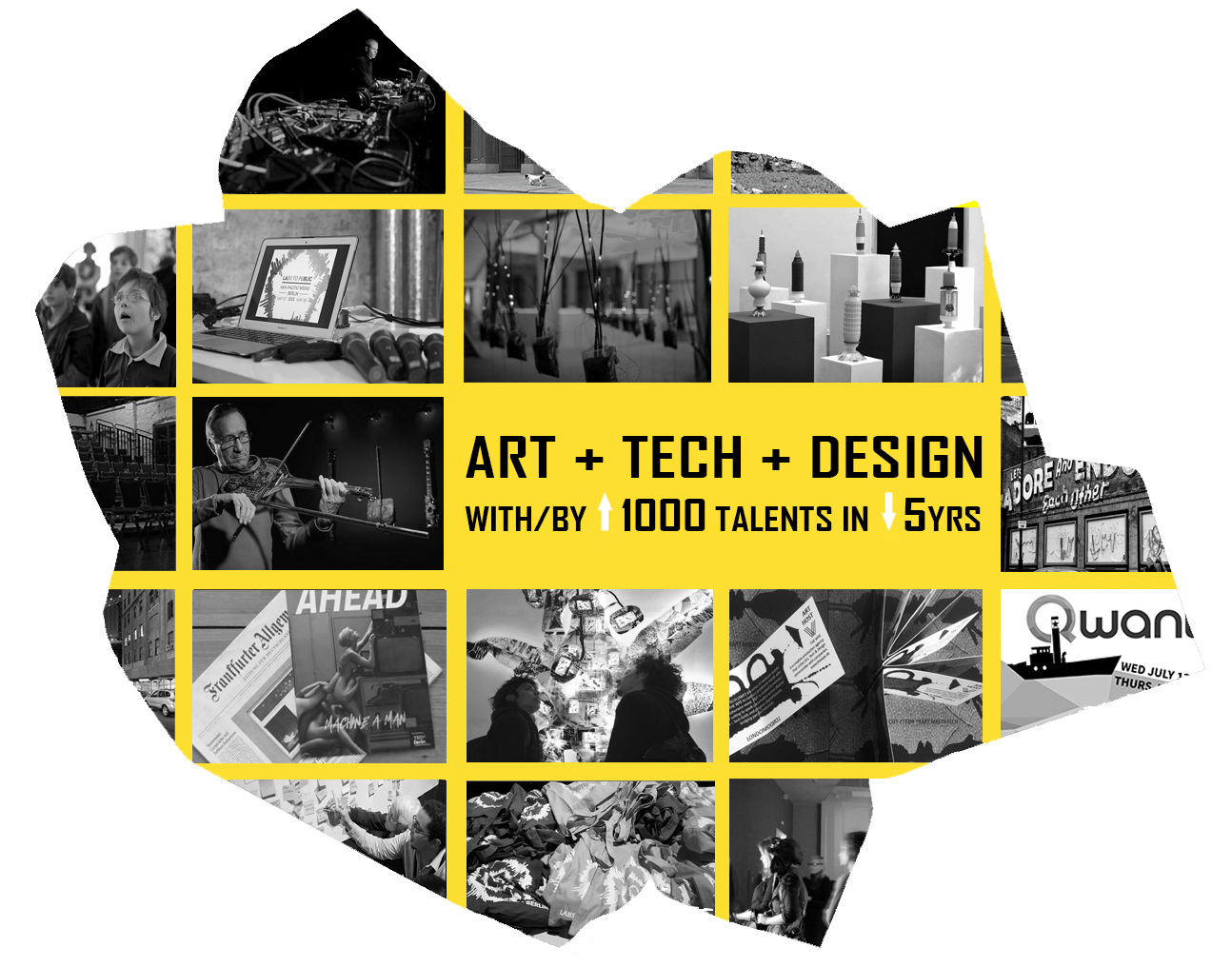 THE WYE has CREATED ART + TECH products, experiences, and content
for notable clients and venues ranging from trade fair booths for recognized brands such as BMW, interactive installations for corporate lobbies including DE Shaw and 21C Hotel, VIP lounges for Scope and Contemporary Istanbul, CI/logo for a Berlin Senate project, window displays for retail stores, public art in over 15 countries including Coachella as well as London's iconic The Great Eastern Wall, a book celebrating 10 years of Russian new media, website for LTP Asia Week, limited editions for charities, email blasts for blue chip artists, promotional videos for Nikkei-listed Recruit, press text for bilingual startups, 2 special edition magazines with Germany's prestigious FAZ, among other projects.
PORTFOLIO >
THE WYE has CREATED ART + TECH programming
for public and private entities including Stern Magazine, Circulo de Bellas Artes, E-Arts at The Oriental Pearl Tower, Gogolfest, CFZone for the Venice Biennale, Cyberfest, Tech Open Air, Startup Germany, the 20th Anniversary Berlin-Tokyo sister city art exhibit at Roppongi Hills, Made in New York Media Center by IFP, Convergence in London, and SOFA, among others.
PORTFOLIO >
Alongside working for / with clients and community partners, THE WYE creates its own programming, including its ART MEETS TECH series.
PRODUCTS
Interactive Public Artworks
Trade Fair Booths
VIP / Corporate Lobbies
Window / Retail Displays
Festival / Conference Design
EXPERIENCES
Conference Programming
Gala Entertainment
ARTist in TECH Residencies
International Exchanges
Think Tanks
CONTENT
Graphics, Texts, Presentations
Prototyping, Product Design
Web Design, UX Design
Photo / Video Documentation
CI
TALENT
Creatives
Technicians
Strategists / Market Experts
Community & Industry Leaders
Project Managers & Teams
VENUES
Interior / Exterior Design
Print & Virtual Content
Merchandising & Packaging
Guerrilla Marketing
Internationalization
EVENTS
Community Outreach / Partnership Relations
Curating / Program Development
Stage / Entrance / Lounge Fabrication
Signage, Maps, Badges
Service Design