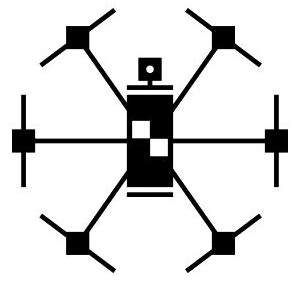 Project: DRONE GRAFFITI 
Location: Mexico City, Mexico
Client: æternity blockchain
WYE Services:
– Concept and Tech Development
– Project Management
– Event Management
– Campaign
– Internationalization
– Localization
Description:
– THE WYE was retained to take æternity's big, history-making vision to change Tech-Art forever and make it a reality.
The mission: to bring to fruition aeternity's vision of drones painting a mural in the real world comprised of content uploaded by people online: Drone Graffiti…
A new medium, Drone Graffiti allows anyone to simultaneously paint a real-world urban artwork (temporal by nature) and permanently in the virtual via blockchain. Seen in person locally, this urban art would also be able to viewed online from anywhere.  
While drones that painted (ranging from a ground controlled flying machine with a spraycan strapped to it wildly wielding color amok to sophisticated hardware used to de-ice planes for example) existed – there was no solution for anyone to upload an image to have a drone paint that image in reality. There was no positioning system that worked on a perpendicular surface such as a building. There was no hardware on the market that allowed controlled paint to be sprayed to create an image uploaded. There was no graphics conversion that could take an uploaded picture and translate it into flight paths. There was no precedent that a city, police, fire dept, aviation authorities nor building owner would permit drones to fly in any city center let alone carry spraypaint or create urban art… 
THE WYE was uniquely positioned for this challenge's unique needs. WYE created and led a one-of-a-kind team of experts across software, hardware, positioning systems, legislation / logistics, infrastructure, urban art, paint, drones, 3d printing, open source, and community.
In February of 2019, after 8 months of secret, rapid development in labs and studios across Europe – THE WYE traveled with their international core team of pilots, engineers, and artists in Mexico City (a city renown for Urban Art) to test their Drone Painting solution.
Three murals were completed and history was made. 
Then, true to aeternity's vision – THE WYE open sourced components needed for drone owners to 3d print hardware needed to attach and control a paint can and convert any image into a flight path.
#dreamteam = aeternity (client / blockchain) + THE WYE (Master Agency) + UGS Drones (Positioning System Software) +  Voliro (Hardware) + DroneMasters (Pilots / Legal Consulting) + All City Canvas (Urban Art Partners) + ARTO (Local Partners) + Platoon (Local Partners) + the public departments of Mexico City + Tom Edwards, Mr.  Kone, Smithe (Artists) + Maurice Redmond (CI / Website) + Christian Kolkott / Nuno de la Serna (Graphics Conversion Library / Open Source)