THROUGH THE ART MEETS TECH SERIES,
ART & TECH INTERACT.
Since early 2013, the ART MEETS TECH SERIES (AMT) has joined Art, Design and Technology leaders together that wouldn't otherwise interact to discuss practices, experiences, possibilities in a candid, informal, private setting.

The "first and only event of its kind" in Berlin, AMT is curated in concept and invitee list, with each event revolving around its own topic - connecting industry leaders across different industries who remain united in a drive for innovation.

A haven from the usual pitch deck, AMT gathers interesting minds at the forefront of their respective fields for a morning, afternoon or evening of food & drinks to engage in informal conversation among worthy peers.

A curated summit (of sorts) for those who have raised the industry bar through hard work and a unique perspective, AMT is strictly invite-only.

No invited guest is ever asked to pay for anything, as AMT's integrity is upheld through the invitation of those who have earned the right to be part of a meaningful conversation and not by entertaining those who have merely paid to be heard.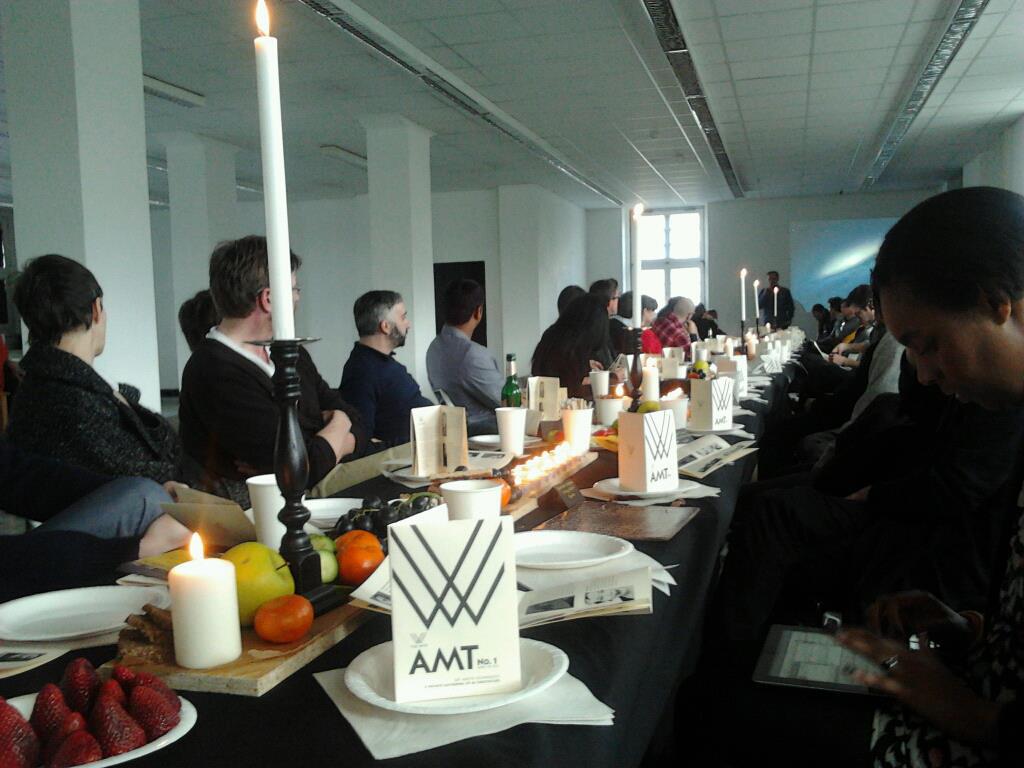 MADE POSSIBLE BY SPONSORS LIKE YOU...
Sponsors are the reason why the AMT Series can yeild such exciting, tangible results by uniting the indursty's movers and shakers without succumbing to the power-grab of those who simply pay to be heard.
The ART MEETS TECH SERIES is the initiative of the registered nonprofit,
UPSILON e.V
. Public cultural programming is housed at high profile venues locally and internationally.