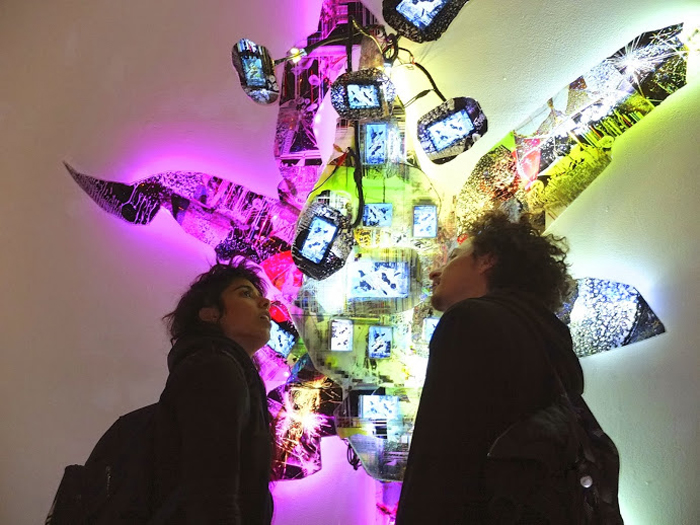 Project: 7th Annual Cyberfest
Client: CYLAND Media Lab
WYE Services:
– Internationalization & Community Outreach
– Project Management
– Event & Program Concept, Planning, Implementation
– Branding / Marketing / PR
– Procuring Talent & Content Development
– Logistics (Participants, Venues, Staff, 3rd Parties)
– Budgeting
Description:
– Annual International New Media Festival
– Multi-venue Public event, free for public to attend
– Features Visual Art, Sound Art, Video Art programming
– Includes Workshops, Lectures, Symposiums
– Average attendance: 10,000+ people over 3 days
Berlin Venues: THE WYE. Platoon Kunsthalle, Computerspielemuseum, Privat Club
Held annually since 2007, CYBERFEST is the first and biggest festival for technologically based art in Russia.
In 2013, CYBERFEST was held for the first time outside St Petersburg. Partnering with THE WYE (who co-developed, co-curated and project managed) CYBERFEST 2013 was held in Berlin.
CYBERFEST 2013 brought together internationally recognized talents across disciplines with the Berlin Art & Tech community to offer 5 days of the highest caliber programming. All programming was free for public to attend with no entry fees or tickets to buy.
THE WYE connected local cultural pillars to international icons – including exhibiting art from the famous PERM Museum Collection as well as broadcasting live from Berlin to The Hermitage Museum.
Over 5 days, THE WYE managed the event's performances, workshops, exhibitions and screenings to bring together a wide array of Berlin communities not usually interacting, including Computerspielemuseum, iHeartBerlin, Privatclub, Platoon Kunsthalle, Transmediale, Resource, Berlin Film Society, Rockitbiz, Digicult as well as local politicians. An effort made possible by "doers", CYBERFEST was funded privately and did not receive any public funding.
A huge media success, CYBERFEST's press campaign managed by THE WYE recieved over 75 articles in top sources across the globe including VICE, Berliner Zeitung, Chased Magazine, Digicult, Don't Panic, Cultre 360, Globe M, Interview, Morgan Post, Paper Magazine, Rhizome, Neural, Slow Travel, Sugarhigh, Transmediale. Social Media was outstanding with the event talked about professionally and personally on trendsetter pages.