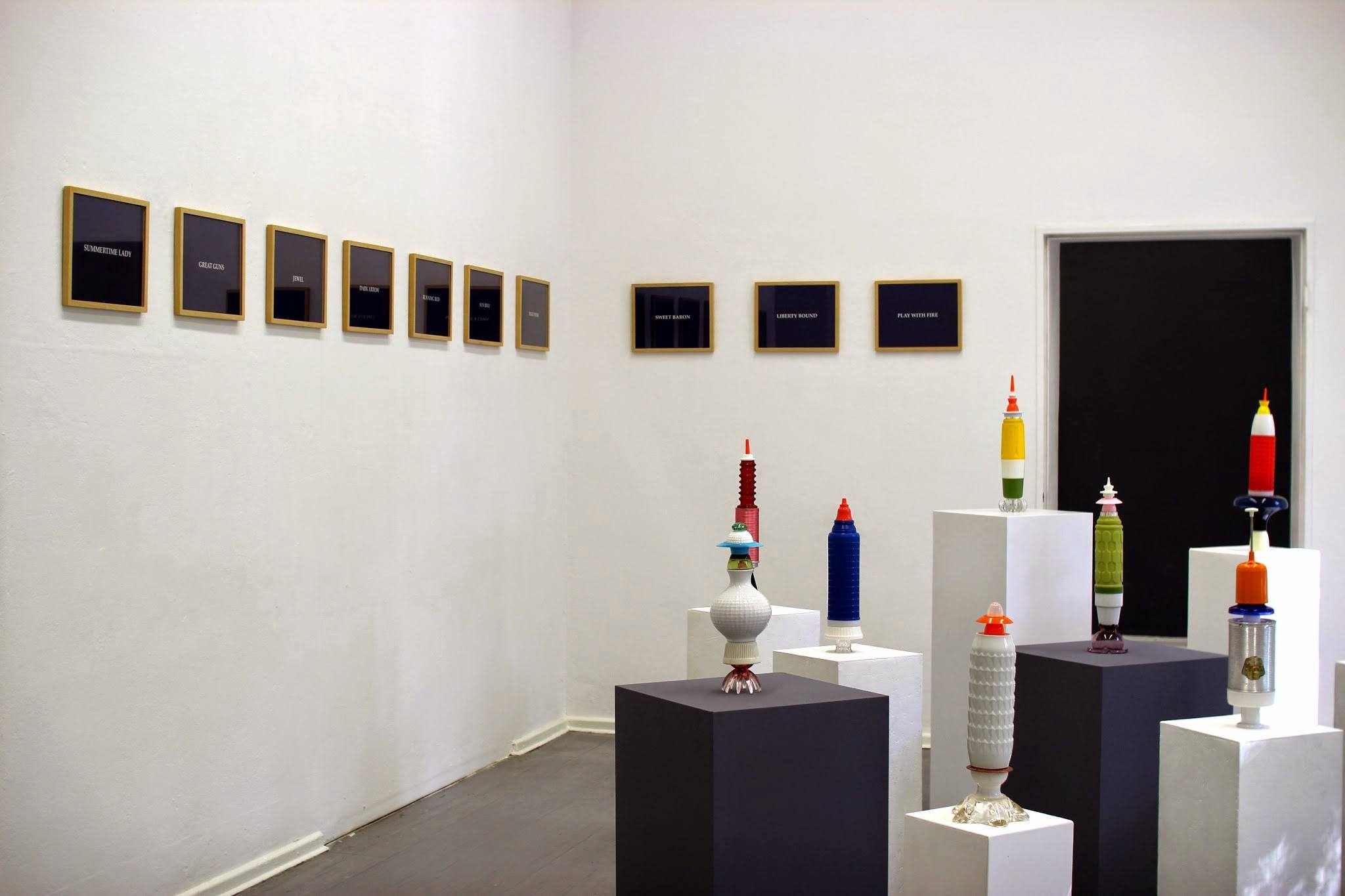 Project: Survey of Berlin Emerging Art / PLATFORM Gallery
A WYE initiated project
Sponsor: Mailchimp, THE WYE

WYE Services:
– Event & Program Concept, Planning, Implementation
– Curating
– Project Management
– Partnerships and Community Outreach
– Procuring Talent & Content Development
– Branding / Marketing / PR
– Logistics (Participants, Venues, Staff, 3rd Parties)
– Budgeting
Description:
– Exhibition and Event representing the present Berlin creative movement
– Free for public to attend
Venue: Kunstquartier Bethanien
THE WYE supported PLATFORM Gallery presenting a creative survey representing the present trends in emerging art of Berlin at the iconic Kunstquartier Bethanien.
Presented in one of the city's iconic cultural institutions built by the creative community itself are four independent solo shows (Hannah Hallermann, ATB Collective, Silke Koch, Boris Eldagsen) exhibited side by side in adjacent rooms.


"Godspeed" / Hannah Hallermann completed her Meisterschülerstudium at the Academy of Fine Arts in Dresden in 2010 and has since participated in numerous group exhibitions in Europe and Canada as well as solo exhibitions in Germany and France. In 2013 Hallermann co-founded the exhibition space FLEX, which presents ambitious dialogues between artists.
"Private Universe" / Silke Koch is a German sculptor, photographer and installation artist who has exhibited widely across Germany, The United States and The EU. A winner of the Berliner Senat für kulturelle Angelegenheiten for the Cite Internationale des Arts Paris, an ISCP Stipendium New York and the Kunstpreis der Dresdener Bank, Koch has most recently exhibited at Galerie Funke (Berlin), Meet Factory (Prague), Museum der Bildenden Künste Leipzig, and The Goethe Institut Paris (Paris).
"How to Disappear Completely / THE POEMS" / Boris Eldagsen studied visual arts at the Art Academies of Mainz / Germany, Prague / Czech Republic and the Sarojini Naidu School of Arts & Communication Hyderabad / India – and philosophy at the Universities of Cologne and Mainz. His photomedia work has been shown internationally in institutions and festivals such as Fridericianum Kassel, Deichtorhallen Hamburg, CCP Melbourne, ACP Sydney, EMAF Osnabrück, Videonale Bonn, Edinburgh Art Festival, Athens Video Art Festival, Kuyre Istanbul, Media Forum Moscow, WRO Media Art Biennale Wroclaw, Biennale Le Havre and Biennale of Electronic Arts Perth.
&
"Line Dance" by ATB Collective / ATB Collective is a loosely affiliated band of Universität der Künste graduates brought together by guest curator Katherine Lipton. ATB Collective combines the extraordinary talents of Ulrike Zöllner, Josephin Ritschel, Jeong Hwa Min, Maren Karlson, Lasse Wandschneider, and Paul Waak.