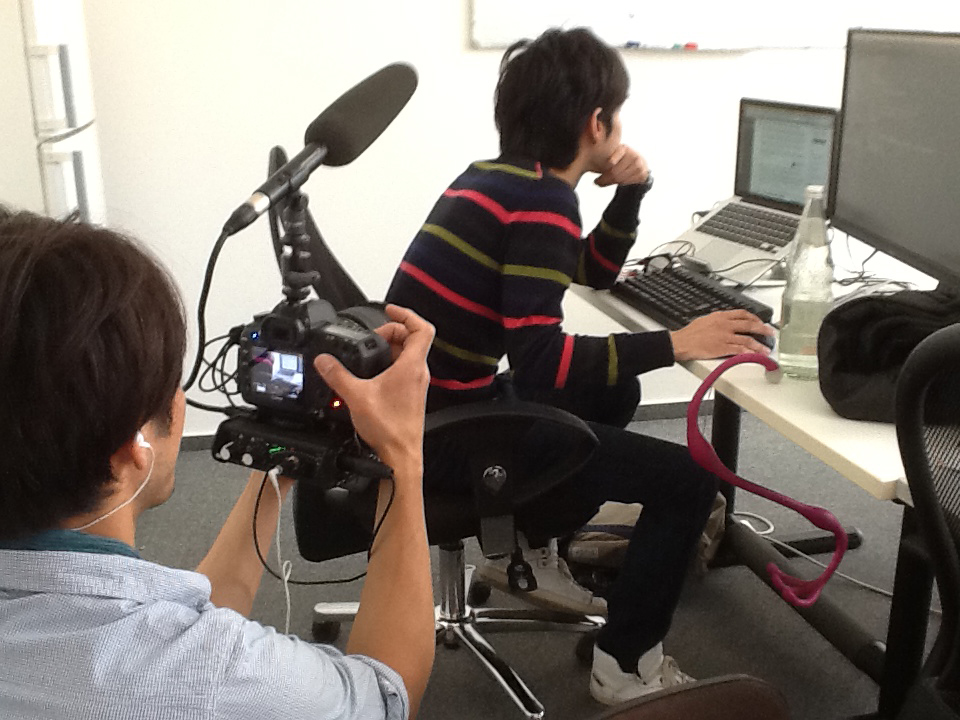 Project: Recruit Internationalization (Berlin – Tokyo Project
Client: Recruit Technologies (Recruit Holding Company)
WYE Services:
– Internationalization, Community Outreach
– Strategic Local Placement & Partnerships
– Networking Initiatives
– Transnational Partnership Development & Management
– Organization of Lectures & Exchange Events
– Documentation
Description:
– Advisor on Internationalization Strategy for Nikkei-listed Recruit
– Transnational Placement of Engineers and Management of Pioneering Exchange Program
– Organization / Documentation of Interviews, Symposia, Lectures
– Community Outreach Events and Networking
Recruit is a Nikkei-listed technology corporation with close to 30,000 employees and a goal of garnering 50% of its revenue from outside of Japan.
When Recruit managers investigated the Berlin startup community at the end of 2013, they identified THE WYE as a key player with authentic and important relationships among a wide range of communities. Recruit retained THE WYE to help manage and build their company's internationalization. To accomplish this, THE WYE isolated two main goals: 1) build a credible reputation and long term relationships in the tech community outside Japan and 2) help Recruit to enhance and retain its top talent.
THE WYE assisted Recruit technologies in conceptualizing and implementing a strategy that placed top Recruit technology talent within a network of Berlin startups. In addition to providing the foundation for an exchange program and placing Recruit's top tech talent within THE WYE's highly curated network, THE WYE supported a broader strategy of networking by coordinating two groups of Berlin based leaders to visit Recruit in Tokyo. THE WYE brought Hardware.co, Peter Bihr (Curator of IoT, NEXT Conference, and ThingsCon), XYO (Leading Mobile App and founder of the Twin Cities organization), among others to share experiential learning directly with employees at Recruit's Japan HQ. THE WYE also set up Recruit to mentor at Deutsche Telekom's Berlin accelerator program, Hubraum.
Creating meaningful relationships to the local talent and business leaders through exchange programming, THE WYE also introduced and initiated political affiliations to Recruit. As organizers of official events on behalf of the Berlin Senate, THE WYE placed a presentation by Recruit at Germany's annual Innovation Conference as well as at Germany's Asia Pacific Week.
Documentation of the exchange program and presence of Recruit in Berlin included a series of videos which THE WYE was commissioned to produce. Serving as more than an archive, these short films were used by Recruit to educate its current staff and offer a unique participation option to secure new talent it courts.