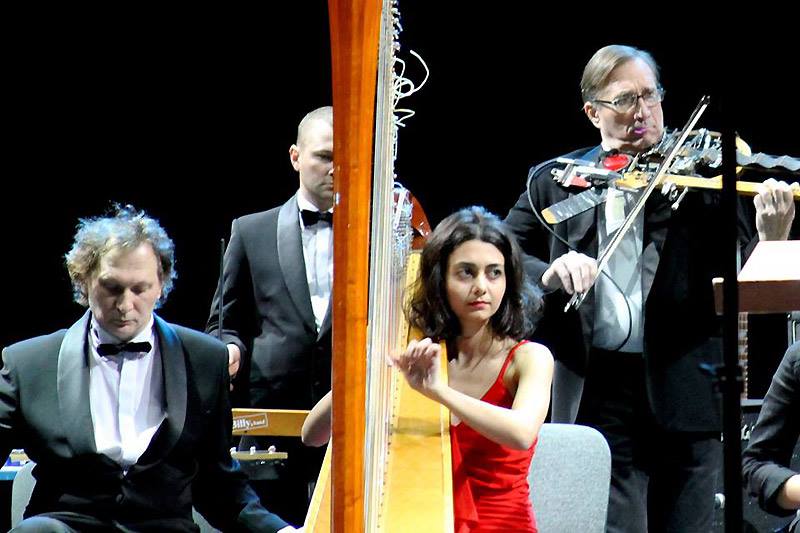 Project: 8th Annual Cyberfest
Client: CYLAND Media Lab
WYE Services:
– Internationalization (Partnerships and Community Outreach)
– Project Management
– Event & Program Concept, Planning, Implementation
– Branding / Marketing / PR
– Procuring Talent & Content Development
– Logistics (Participants, Venues, Staff, 3rd Parties)
– Budgeting
Description:
– Annual International New Media Festival
– Multi-venue Public event, free for public to attend
– Features Visual Art, Sound Art, Video Art programming
– Includes Workshops, Lectures, Symposiums
– Average attendance: 10,000+ people over 3 days
Venues:
– St Petersburg: The State Hermitage Museum, The State Hermitage Theater
– Tokyo: Roppongi Hills Sky Gallery
– Berlin: THE WYE. Platoon Kunsthalle, Kunsthalle Bethanien
– NYC: Made in New York Media Center
Under THE WYE's production and creative lead, the 7th annual CYBERFEST made its first international leap last year to Berlin where it attracted over 10,000 people in 4 days.
The 8th edition's theme, "THE OTHER HOME", explores the commonalities and differentiation among physical, emotional and cultural manifestations attached to the concept of «home». Following the tradition of legendary apartment shows of Soviet time — this exposition explores correlations between public and private, inner and outward, practical and idle, trivial and odd.
THE WYE continues to develop, project manage and progress CYLAND's internationalization – expanding programming from St Petersburg and Berlin to include Tokyo and New York City.

In St Petersburg, the CYBERFEST exhibit returned to The State Hermitage Museum and large crowds. The CYBERFEST performance program held in the royal State Hermitage Theater paired sound artists with members of the royal orchestra.
In Tokyo, THE WYE took CYBERFEST as part of the official sister city event they curated on behalf of Germany which was held in the Sky Galleries atop one of the largest buildings in the world.

In Berlin, THE WYE built on the success of the 7th annual CYBERFEST's first step beyond Russia to Berlin. Held at the iconic art institutions Kunsthalle Bethanian and  Platoon Kunsthalle – CYBERFEST in Berlin again receiving a plethora of positive press including being named one of the top ten exhibits of the year by Artlink. The sound art program returned to Platoon Kunsthalle.
In NYC, THE WYE created a new partnership with Made in New York Media Center by IFP to bring a pilot Cyberfest to New York. Located in the heart of Dumbo Brooklyn, the New York Media Center is a 20.000 sq ft multidisciplinary, creative space. This collaboration between THE WYE and NY Media Center for CYBERFEST is the first cooperation between these like-minded pioneers from two cities and furthers the relationships being built between NYC/Brooklyn and Berlin. A tangible success for all involved, CYBERFEST was asked to return for the 9th edition.