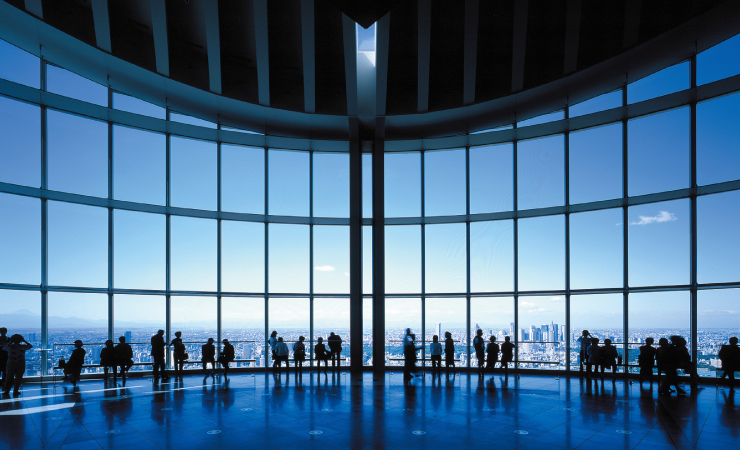 Project: Official Berlin x Tokyo Sister City Event
Client: Moretrax GmbH, Berlin Partners
WYE Services:
– Project Management of Art Exhibition Physical Environment
– Curation of Exhibition
– Logistics (Venues, Shipping, Contracts and Releases, Installation, 3rd Parties)
– Budget
– Securing Talent for Programming
Description:
– 4 day public event
– Honoring anniversary of fall of Berlin wall
– Honoring relationship of Berlin x Tokyo as sister cities
– Programming including art, fashion, design, music and symposium
– 10,000+ visitors
– 4 days of programming for a VIP Tokyo delegation invited to Berlin
Tokyo Venue: Roppongi Hills Sky Galleries (Tokyo)
Berlin Venue: THE WYE, Berlin
Marking the history of Berlin and Tokyo, an official sister city event (Berlin x Tokyo) was held in November of 2014.
THE WYE was proud to have been named as curator of the art exhibition for Berlin x Tokyo which filled Sky Gallery 2 atop of Roppongi Hill Tokyo – one of world's largest buildings.
Presented within political and business oriented contexts, Berlin x Tokyo was attended by 10,000+ visitors. It illustrated how actively supported art and sub-culture can lead to important economic, cultural, and social growth within a large organization, corporation or city.
In December of 2014, THE WYE organized and held an event honoring a delegation of VIP invited guests (politicians, business and creative leaders, academicians) and introduced them in a more private setting to the leaders of their fields Berlin.
With massive crowds and extensive coverage including Yahoo Headline News, VOGUE, Nylon, Business Journal Japan and 30 other major media sources – the Berlin x Tokyo event was an important step in bridging the Art & Tech of these two communities.