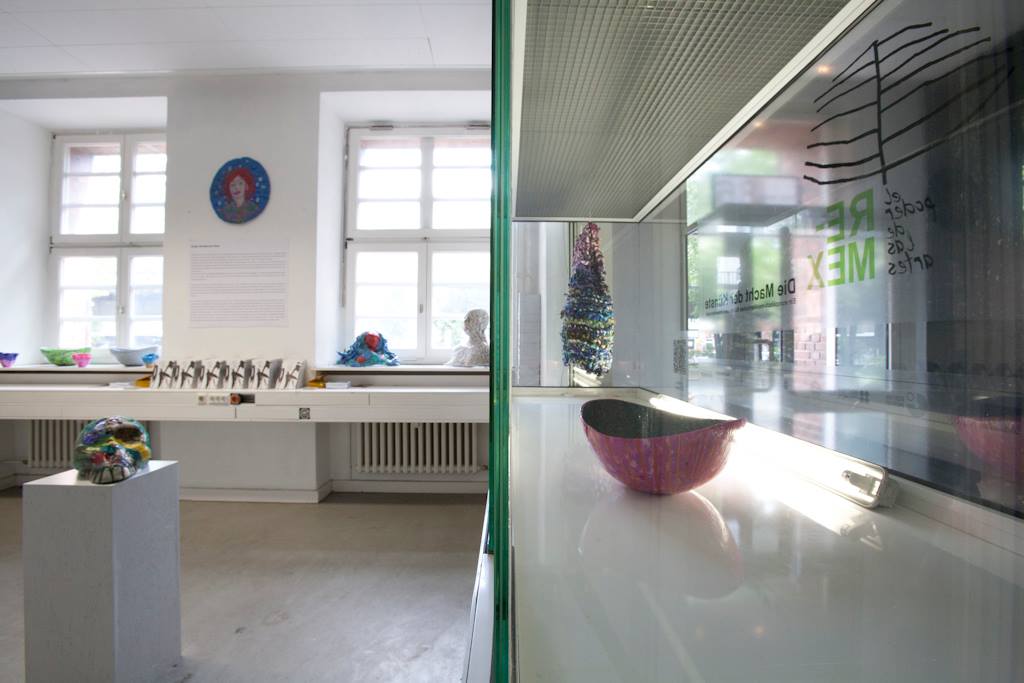 Project: Re-Mex: Power of the Arts
Client: Goethe Institute Mexico
Sponsor: European Commission
WYE Services:
– Logistics (Venue, Staff, 3rd Parties)
– Technology Services
Description:
– public exhibition and cultural programming
Venue: THE WYE
Five European countries and Mexico join together to create "Re-Mex" a project exploring art & sustainability. Partners who initiated Re-Mex are Goethe-Institut (Germany), the British Council (United Kingdom), the Cultural Department of the Embassy of Sweden, Laznia Nowa Theatre (Poland), Alliance Française de Mexico, the Music Library and the Secretariat of Culture of the Federal District, through HEADLIGHTS (Factories Arts and Ofcios). 
In Berlin, Goethe Institute Mexico retained THE WYE to handle the logistical project management and implementation of Re-Mex's exhibition and workshops.
Re-Mex leads cultural workshops and public activities with the Eastern HEADLIGHTS, Indios Verdes, Tláhuac and Milpa Alta in the neighborhood of La Merced and in the states of Guerrero and Campeche. The aim of this programming is to reach marginalized areas and strengthen the youth approach to dynamic integration. A main focus of the organization is to encourage future generations to develop responsible relationships with the environment.