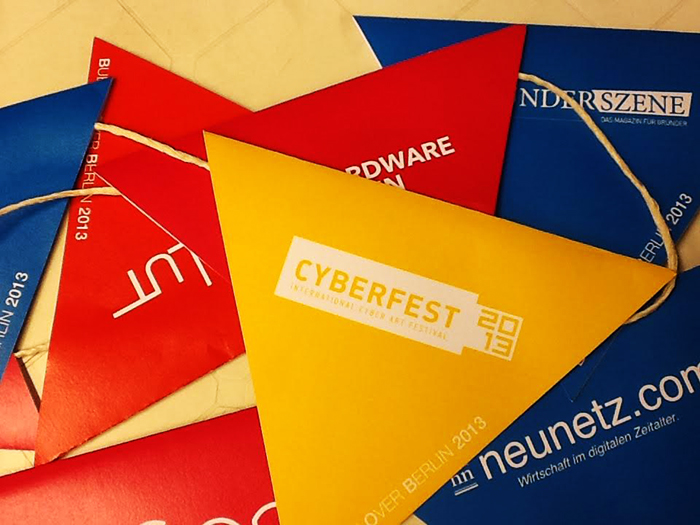 Project: BOB / Tech Crunch VIP Party

AMT Theme: Strengthening International Art :: Tech Crossovers
Partner: BOB
WYE Services:
– Project Concept, Planning
– Creating Event Text and Invite
– Curating and Inviting VIP Guests
– Venue Logostics & 3rd Party Management
Description:
– Private event introducing local and international Art leaders to Tech leaders prior to Tech Crunch Disrupt's Conference
Before Tech Crunch Disrupt's in Berlin, a curated group of the conference's interantional talent (including the event organizers, competing startup founders up for awards, VCs, press, and industry pioneers) were introduced informally to their peers in Berlin.
A private event curated by THE WYE gathered top local names most active Fashion, Design, Film, Startup, Nonprofit and Cultural Institutions, Hardware, FinTech, Mobile, Software and IoT to have personal conversations with each other regarding emerging crossovers in industries, methodologies and innovations.
This 100 person catered night was part of THE WYE's ongoing "Art Meets Tech" Series (AMT).
Since 2013, THE WYE has joined Art, Design and Technology leaders together that wouldn't otherwise interact to discuss practices, experiences, possibilities in a candid, informal, private setting. For each AMT, THE WYE partners with a different organization to meaningfully and tangibly explore a impactful topic – such as the interaction of Art :: Technology by partnering with veteran Tech event hosts BOB (Bubble Over Barcelona, Bubble Over Berlin).
The "first and only event of its kind" in Berlin, AMT is curated in concept, invitee list, and partner – connecting industry leaders across different industries who remain united in a drive for innovation.