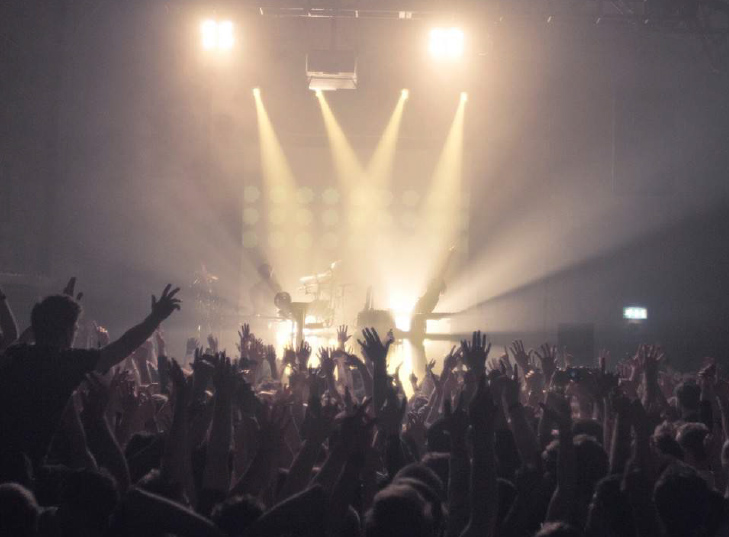 Project: Convergence London, March 2016

Client: Village Underground

WYE Services:
– Visual Art Curation
– Public Art Logistics, Planning
– Venue Relations– Visual Art Curation
– Network Building / Community Outreach
– Partner & Sponsor Securing & Relations
– VIP Dinner  VIP Relations

Description:
– Curation of Art Exhibit, Public Artwork, and assistance to Convergence admin team.
Leah Stuhltrager (THE WYE) will serve as Curator of Art for Convergence in London. Convergence is Britian's annual, large Art :: Tech event at top venues across the city.
In 2015, Convergence  included artists Pantha du Prince, Kiasmos, Gary Numan, Tricky, George Clinton, Matthew Herbert, Portico, Clark, Zomby, Darkstar, Vessels, Andy Stott, Untold (live), Shackleton, Paula Temple, Rival Consoles (live), K15, Snow Ghosts Batida and Skip&Die.
Additionally Convergence 2015 commissioned leading light technologists, Marshmallow Laser Feast to create a boldly innovative interactive installation called, Laser Face. And commissioned sonic explorers Scanner and Leafcutter John to do a first-time ever collaboration on modular synthesisers.
Convergence live shows took place at leading venues across London, including Royal Festival Hall, Village Underground, Barbican, Troxy, Kachette and St John-at-Hackney Church.
Convergence 2015 united media, promoters and technologists including Guardian Live, NTS, Noise of Art and Last.fm. Convergence also programmed at FutureFest with three artist talks for "The Future of Music". Matthew Herbert, Spoek Mathambo and George Clinton will discuss their work, their relationship to technology and some of their most outlandish concepts and triumphs.
This year Convergence also launched Convergence Sessions – a series of discussions and workshops taking place at Kachette in Old Street. In partnership with Mixcloud, onedotzero, Sound and Music, Tech City UK and more.