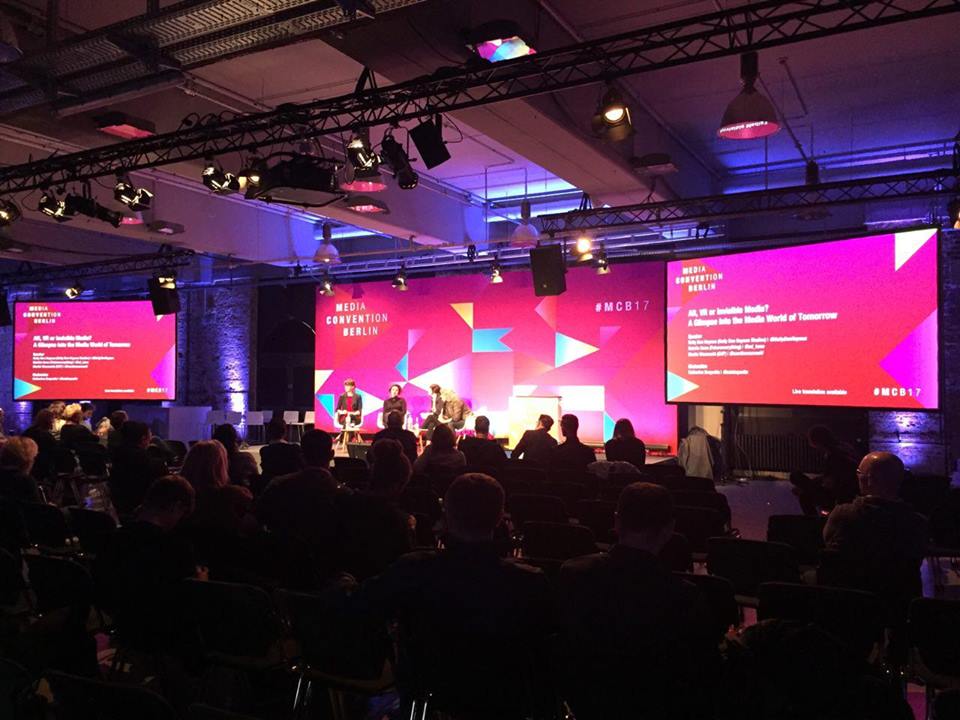 Image Courtesy of Startup Germany e.V., 2017.
Project: TECH RALLY – VR NOW CON ED @ RE:PUBLICA
Date: 10 May 2017
Client: STARTUP GERMANY 
Location: re:publica
WYE Services:
– Conducting Industry Survey of VR Companies in EU
– Producing Industry Analytics Report of VR Industry in EU
– Internationalization
– Networking Initiatives
– Community Outreach
– Event Communications
– Content Strategy
Description:
– Expert in VR Industry added to existing Event Team to assist in building VR program
– Event and Content Strategist added to existing Event Team to create and implement communications plan
TECH RALLY is an initiative organized by Startup Germany e.V. in collaboration with VR NOW CON and funded by Medienboard Berlin-Brandenburg GmbH) to support and launch the next generation of VR software and hardware realities made in the EU.
TO DO THIS – TECH RALLY retained THE WYE to do a European-wide survey of VR companies producing insights into strengths and areas where support was most needed. Previously, the most extensive survey identified only a couple of hundred stakeholders in the EU's VR industry. THE WYE found and contacted over 700 companies in this same sector – 250% more it's predecessor. Areas of strengths identified included hubs in specific EU cities, trends in particular emerging applications of VR, hardware :: software relationships specific to localities, and funding trends, among other industry characteristics.
THE WYE then worked with the existing event team for TECH RALLY / TECH CAMP to create and implement a communications plan cumulating in a far reaching Call For Entries from which 14 VR selectees (individuals or teams) received resources to come to Berlin for a week. In Berlin, selected teams developed their business strategy and expanded their professional network in an intensive one week accelerator program, concluding with on-stage pitches at MEDIA CONVENTION, part of re:publica 2017. One winning team received a grand prize.
Video Documentation: Online Here